We've been expecting to hear this news and finally today it has been confirmed by Chevrolet that the new 2020 Corvette Stingray will be the official Pace Car of the 104th Indianapolis 500. This marks the 17th race that Corvette has served as the official Pace Car, and the 31st Chevrolet to lead the field.
This year's running of the Indy 500 will take place on Sunday, August 23 with the race being shown live on NBC.
With no fans allowed in attendance this year due to the COVID-19 pandemic, the official pace car driver will be GM President Mark Reuss.

"It's truly an honor to have the opportunity to be behind the wheel of the mid-engine Corvette Pace Car at such a historic race as the Indy 500," said GM President Mark Reuss. "The 2020 Corvette Stingray is the result of a close collaboration between the Corvette Racing and production engineering teams, setting a new benchmark for supercars around the world."

The 2020 Corvette Stingray Pace Car is Torch Red and features the high Wing Spoiler and ground effects package. The Z51 Coupe will also wear the 104th Indy 500 livery on the doors. The new 2020 Stingray is capable of accelerating from 0-60 in 2.9 seconds and has a top speed of 194 mph, so it should have no trouble in setting the pace for the IndyCar racers.

"This is a continuation of our outstanding partnership with Chevrolet," Indianapolis Motor Speedway President J. Douglas Boles said. "We're so grateful for all that Chevrolet has contributed to the success of our events. The Torch Red 2020 Corvette Stingray is a world-class machine rich with speed, performance and excitement, perfectly suited to pace the '500′ field."
Chevrolet has been linked to the Indianapolis Motor Speedway with both entities founded in 1911. Company founder and namesake Louis Chevrolet and his brothers Arthur and Gaston raced in the early 500-mile races with Gaston winning the race in 1920. Today, Louis Chevrolet rests in peace in a local Indianapolis cemetery just 15 minutes away from the track.
Update
This afternoon we came across this Facebook post from Corvette Exterior Design Manager Kirk Bennion sharing these words from fellow GM designer Adam Barry who led the project. The 2020 Corvette Pace Car features a number of items from Genuine Corvette Accessories as discussed:

Source:
Indianapolis Motor Speedway
---
Corvette Racing carries momentum to collect 101st victory in IMSA competition…
Corvette Racing's second win in only the third IMSA WeatherTech SportsCar Championship race this season "speaks volumes" for the new Chevrolet Corvette C8.R according to Jordan Taylor.
The No. 4 entry of Tommy Milner and Oliver Gavin led home a 1-2 finish for Corvette at the Cadillac Grand Prix of Sebring, marking the team's first sweep since Lime Rock Park in 2016.
It gave the Pratt & Miller-run factory GT Le Mans squad its 101st victory in IMSA competition after notching up the century last time out at Daytona.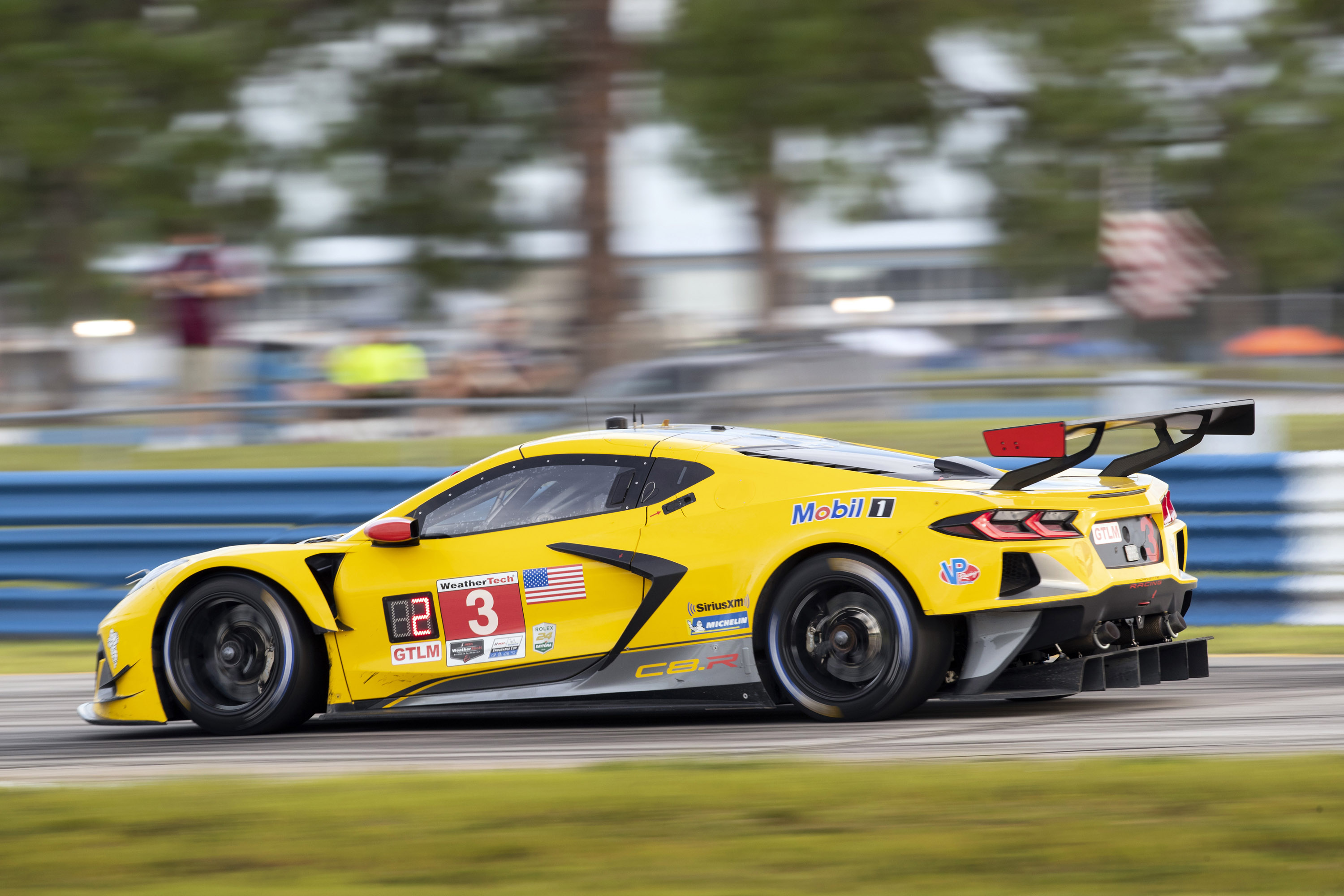 Milner led home the sister car of Antonio Garcia by less than five-tenths of a second but says the final laps were not as easy as it looked.
"I know it took us a while to get to 100 but it's nice to get over the hump and get 101 so you're not talking about that one," he said.
"Today was all about strategy, all about not making mistakes. It looked like we were going to have a pretty good race there with the Porsche. It was all pretty close but then it fell apart as far as that goes.
"In the end, it was just left to myself and Antonio and Olly and Jordan there to put on a show a little bit there.
"Olly really made the race for us there saving fuel and that allowed us to have a bit of a better pit stop and get out in front of the No. 3 car and that was the race for us.
"It got pretty close there at the end, he was close but he was a little bit nicer to me than he could have been."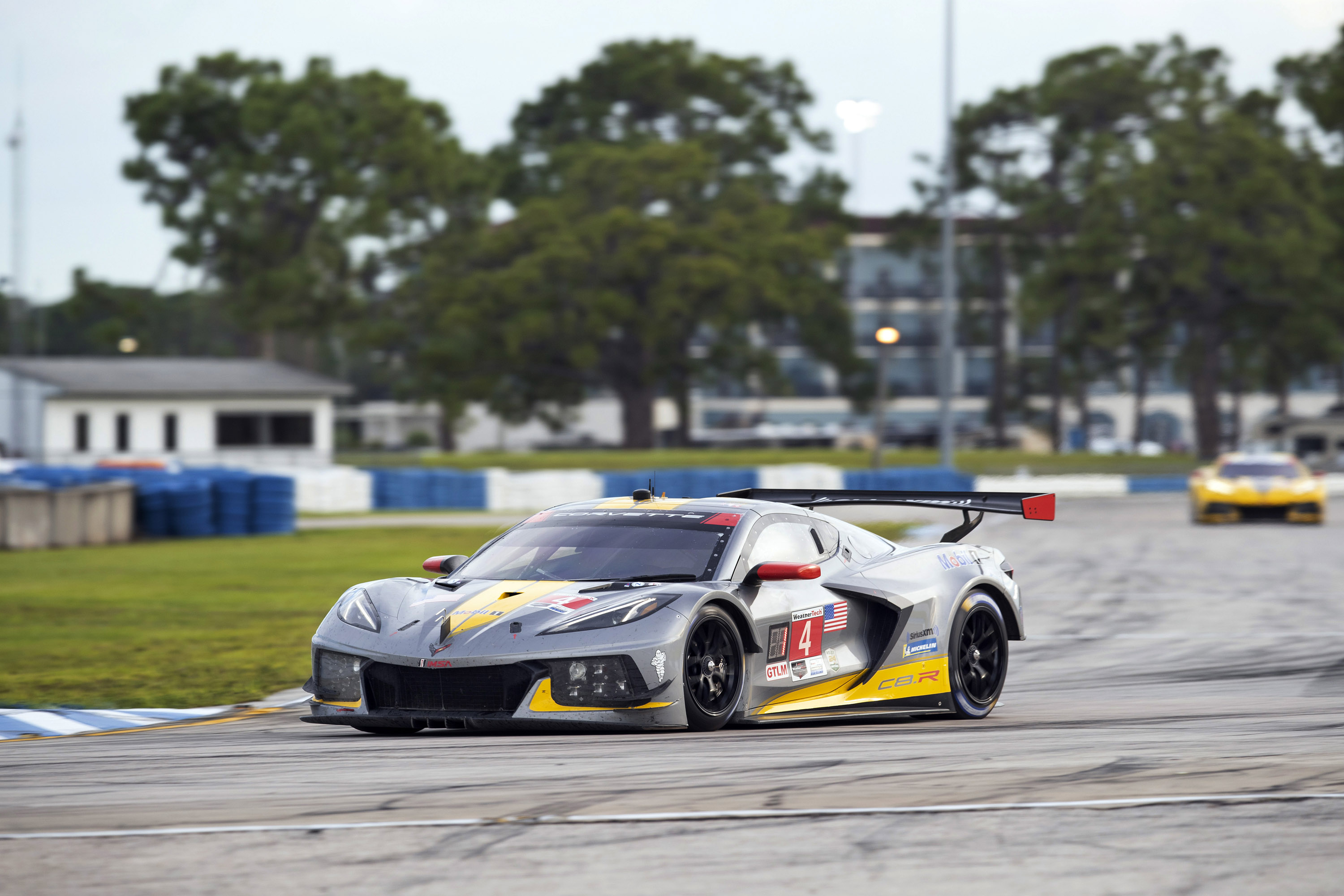 Co-driver of the second-placed No. 3 Corvette, Taylor, was pleased with the team's double podium.
"It's a great day for Corvette Racing," he said. "It's our third race and to get two wins, our first 1-2 since 2016, I think it speaks volumes for the team and this new C8.R."
Porsche Incident Spoiled Potentially Close GTLM Race
While Corvette's run was without trouble, the same could not be said for the factory Porsche 911 RSR-19s, with both the Nos. 911 and 912 car's chances of victory being dashed in seconds.
The pair came together in the first round of pit stops which resulted in the No. 912 losing its nose and the No. 911 suffering a puncture from the contact a few laps later.
Laurens Vanthoor and Earl Bamber impressively recovered to third in the No. 912 Porsche. However, Milner believes the race would have been closer had the Porsches not collided.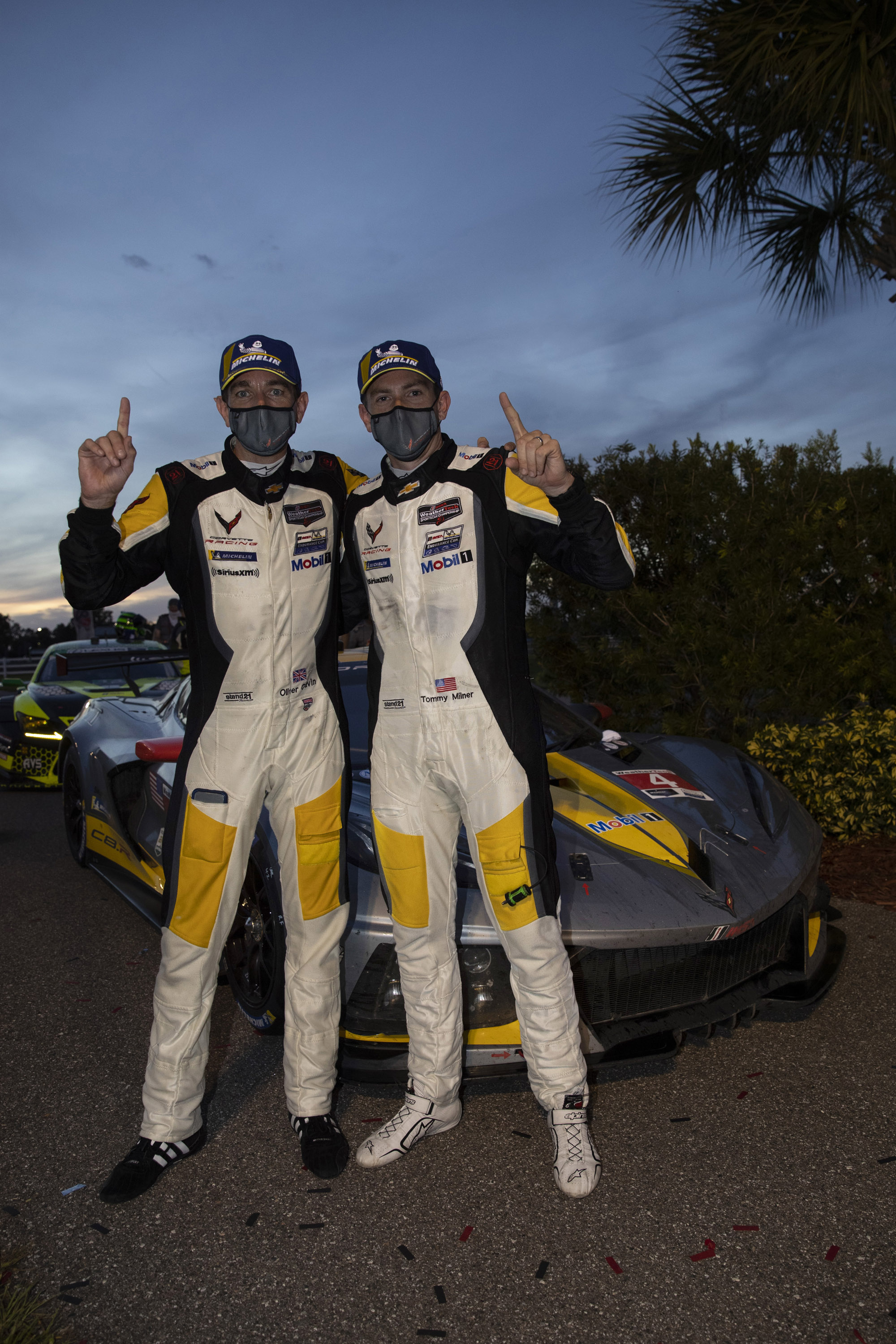 "It was looking like it was going to be very close pace-wise and everything," he said.
"You saw in the pit stop as well we came in together and we were going to leave together. In terms of strategy details, it looked like it was going to be a close race, fuel numbers, tires whatever it was.
"They've been fast all season and continue to be quite quick so for sure we have some work to do to find an advantage somewhere if we can and ultimately not make mistakes throughout the race.
"We saw today how one little mistake can ruin your race. We just need to be extra vigilant, no pit lane incidents like that. All those little details that aren't quite sexy in some way but make the race for you in the end."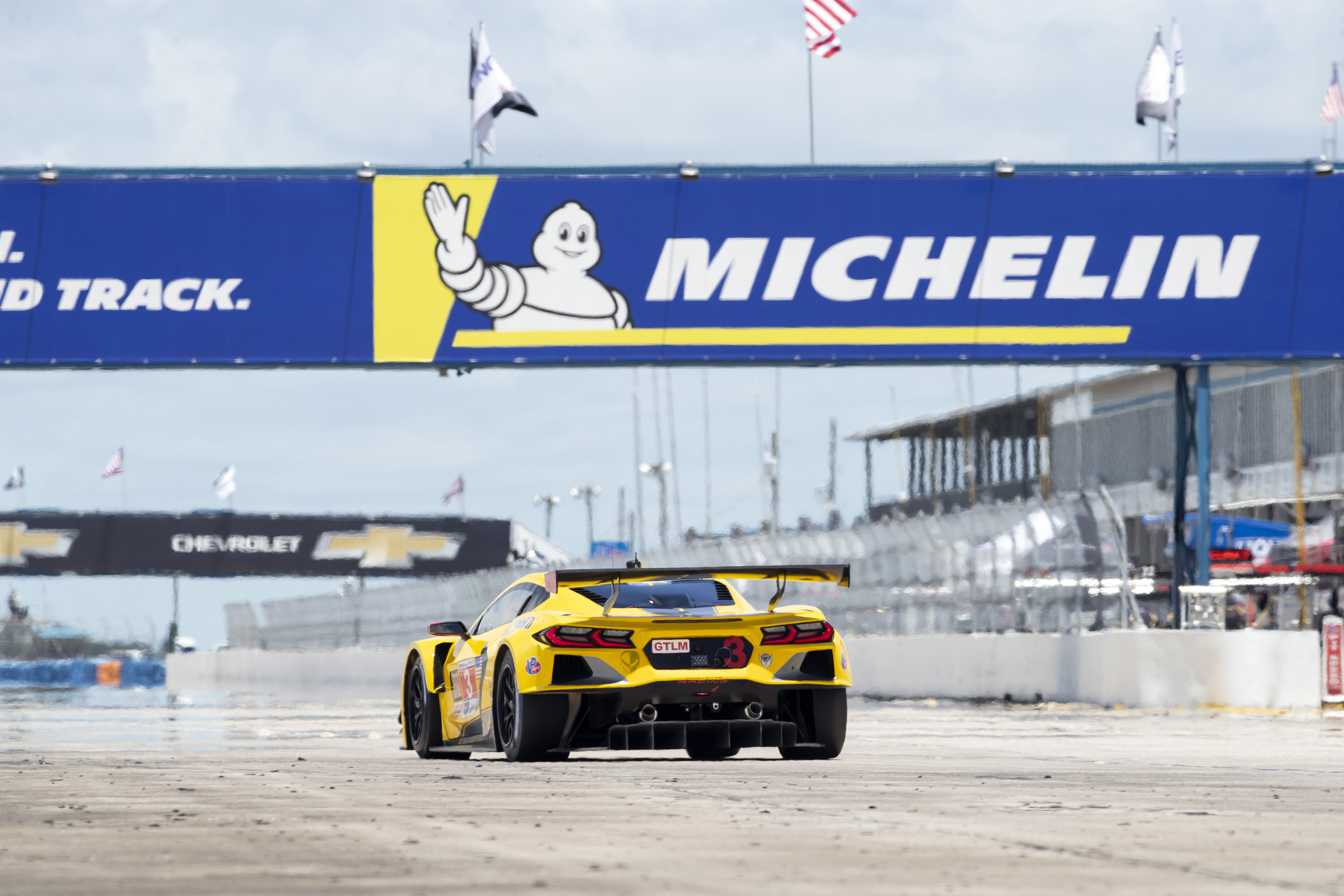 Gavin was on pit road in the fast lane and was caught up in the incident but did not sustain any damage.
"I didn't know anything about it. I just saw one of the Porsches left missing its front bumper," he said. "I think it was all of us trying to leave together and there just wasn't enough room.
"I was already in the lane so when it's like that I have priority."
Slade Perrins for Sportscar 365
---